Flower Delivery Melbourne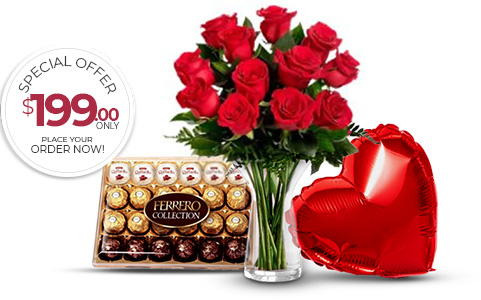 Flowers have and will always remain a classic and elegant gesture towards your loved ones; be it a birthday or an anniversary or a simply congratulatory note, flowers are what enhance your special wishes on special days. Floral Hub deals with delivering the best quality flowers in all of Australia, to all of Australia and ensuring that your loved ones receive the care and love that they need. Be it Flowers Melbourne, Flowers Seaford, florist Pakenham,Florist Narre Warren, Florist Berwick, Flowers Officer, Flowers Brunswick, Florist Docklands we ensure that our premium customer care reaches you across states and borders as we believe in your love and devotion just as you do.
What sets Floral Hub aside from other flower delivery services is that we understand that your concern and care for other people exists beyond borders and our only aim is to represent you through our beautiful flowers. Flowers can speak the language and more that we can only think of putting in words; this is what drives us to provide our clients with the best services in all of Australia. We believe in true sentimentality and the prospect of brightening up your day motivates us.
We at Floral Hub, also understand that in this day and age, where everything is fast forwarded and there is no time to do anything anymore, you need services that are easily accessible to fit your schedules. This is why ordering and delivering flowers at Floral.
Hub is such a no hassle experience; all you need to do is visit our webpage and browse through our gorgeous collections; getting them delivered is just a click away! Our affordable prices and prompt delivery services will confirm that customer care really is our only focus.
Flowers are used for multiple occasions and each occasion has a specific code that needs to be catered to. At Floral Hub we need understand this very well which is why our flower experts have especially hand crafted gorgeous bouquets for every occasion. Is it a loved one's birthday? Surprise them with a beautiful bouquet of pink roses or a mixed flower basket. Our Anniversary flowers range from the traditional, big bouquet of roses to spellbinding arrangements of lilies and sunflowers, colors that speak volumes. Valentine's Day need not be just about red roses; you can now add chocolates and teddy bears to the package. Getting sentimental about your mum's beautiful flower arrangements at dinner parties? This Mother's Day, send her the equally gorgeous tulips and carnation arrangements. To congratulate a loved one on a new job or graduation, order our brilliant blue chrysanthemum arrangement or choose from our gerberas and white lilies.
Flowers are also a great way to cheer someone up who is sick. For this reason, we have made a special bouquet called Cheer Me Up, a beautiful collection of colorful flowers to put a smile on your loved one's face. Flowers can also be used to sympathize with your friends when they are down, be the loss of a job or a pet or just a bad week and sometimes you can't be there in person for them. But to let them know you care, select any arrangement from our Sympathy collection and have beautiful flowers delivered to their doorstep in Australia. Death is a painful experience and an even better reminder of life; it reminds us to love each day with more fervor and vigor and to put more in to our lives. To console a loved one at a death, make it a beautiful affair by ordering breathtaking arrangements from us and having them delivered. For the more adventurous ones, and for people who are flower aficionados, we offer that you design your own bouquet, vase or box to add that extra personal touch.